Image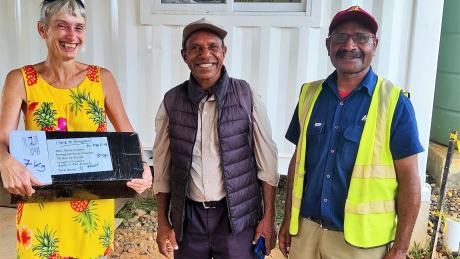 Dr Rosie Crowter, ECPNG Pastor Mase Wodia, and MAF Kiunga Traffic Officer Luke Dakminiok at Kiunga. Photo by Dave Moore
Dr. Rosie Crowter, a British Doctor who has been serving as a missionary in Papua New Guinea since 1997, is a frequent passenger on our MAF aircraft.
Her passion is for people to know and live out the Word of God. Since early on, Rumginae on the Wei Meri River is Dr Rosie Crowter's home in Papua New Guinea. She works with the Evangelical Church of PNG. Initially, she provided health services for the remote communities in the North Fly of the Western Province being a Community Doctor but soon realised that health is primarily seen as a spiritual issue. This insight made her shift towards Bible teaching to strengthen the local churches. She also created many helpful booklets and accompanying workshops that address the topics of leadership but also of fearing sanguma (sorcery or magic) to support believers to stand firm on the Word of God.
Enjoy listening to Dr Rosie Crowter interview. 
Image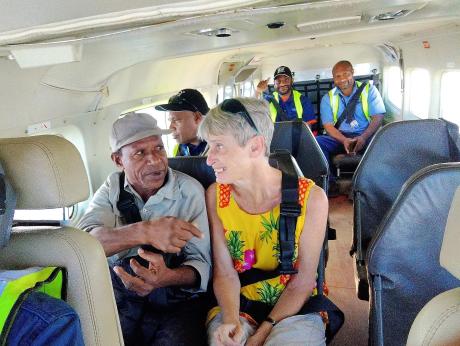 Rosie Crowter and Mase Wodia on board a MAF flight to Kiunga. Photo by Dave Moore