Cessna 208 Caravan
MAF International operates C208 Caravans in both Africa and Asia-Pacific regions.
The majority of MAF's C208s are the Grand Caravan (C208B) variant, with an increase in fuselage length of 1.21m, which carries a maximum of 13 passengers, or up to 1,200kg of cargo.  The aircraft can fly both day and night operations, using VFR and IFR.
The cabin can be easily and quickly converted to accommodate passengers, freight, or a mixture of the two. Large loading doors allow bulky items such as building materials or small vehicles to be loaded.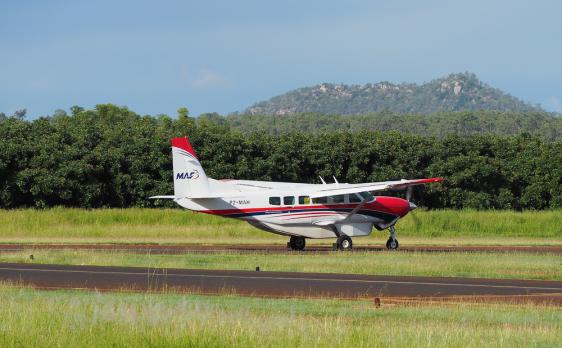 Fleet Facts
Capacity
9 passengers (Grand Caravan, 13 passengers)
Length
11.5m (C208B, 12.7m)
Cruise Speed
160 kts (296 km/h)
Range
915nm/1700km/1050 miles (with a fuel reserve of 1.5 hours)
Quote
The C208 is a reliable, robust aircraft that is ideal for the airstrips we fly to. It gives us the opportunity to fly to remote airstrips as well as across international borders to serve our partners and bridge the gap to isolated, remote communities. As we operate regular shuttles, the C208 is economical and ideal for our partners to book a single seat rather than chartering the whole plane.
Lungpinglak Domtta, MAF Pilot
Cessna 206
For many years, the C206 was the mainstay of MAF's fleet, proving to be very adaptable for mission flying. However, the number of C206 in the MAF fleet is reducing due the scarcity and cost of Avgas, making it a less cost-effective option. We now have C206 aircraft located in just two of our Africa programmes.
Most of our C206 are U206s – the 'U' stands for Utility, which has a range of factory modifications to facilitate carrying cargo as well as passengers. For example, the large double door in the side of the fuselage makes it easier to load bulky items into aircraft.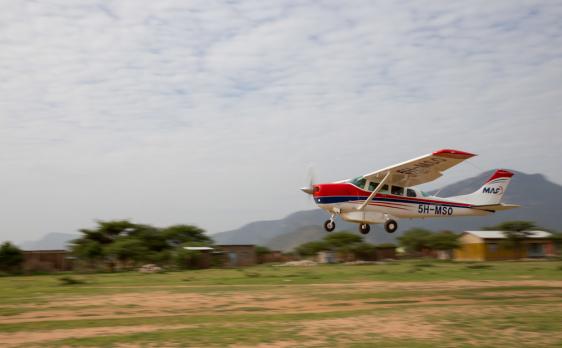 Fleet Facts
Engine
Continental IO-550
Cruise Speed
average 130 kts/240 km/h
Range
with tip tanks, 845 nm/1600 km with a fuel reserve of 1.5h
Additional Info
Able to land and take-off from shorter airstrips compared to the C208 Caravan.
Our aircraft have been adapted to better suit bush-flying, and include: upgraded wheels and brakes; larger diameter tyres; a V-shaped bracket is installed in the windscreen area, to strengthen the cabin framework; radios and other avionics are improved to make navigation safer and easier.
Quote
All over the world the C206 is known to be a rugged work horse that can get you in and out of some of the toughest places. The C206 works well for the type of flights we operate in Tanzania, multiple short legs taking nursing teams and evangelists into villages and bringing them back at the end of the day. Despite the age of our aircraft, they are well maintained and very reliable, and with the newly upgrade avionics they will be even more reliable.
Kirstein Combrink, MAF Pilot
Cessna 182 SMA
We currently have C182 SMA aircraft serving in Africa. The basic design dates from 1956, though has been progressively updated during its history
MAF has only begun using this aircraft in recent years, due to the spiraling cost and limited availability of Avgas fuel reducing the cost-effectiveness of alternative small planes like the C206. MAF's models use a special diesel-type engine, developed by the French company SMA, which use jet fuel, and offer a more cost-effective solution.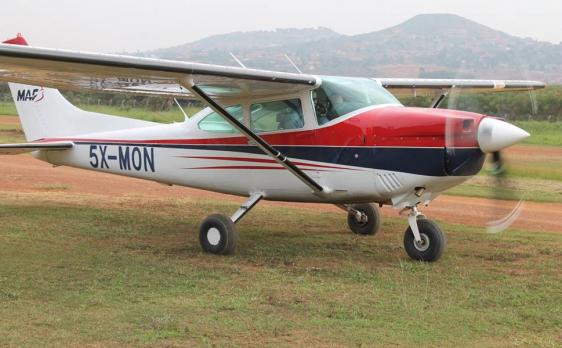 Fleet Facts
Cruise Speed
120kts (220km/h)
Range
930nmi (1,720km, 1,070miles)
Quote
The Cessna 182 SMA is a great tool, fun to fly and economical for the passengers, allowing many communities to be reached where it would be financially unviable to use a larger aircraft.
Becki Dillingham, MAF Pilot
Gippsland Aeronautics GA-8 Airvan
A utilitarian aircraft, built in Australia, the GA-8 was conceived to bridge the gap between Cessna's 206 and 208 models. 
MAF International operates both the normally-aspirated GA-8 and the turbo-charged GA-8 TC320 in three of our Asia-Pacific programmes. The main drawback for MAF is that the GA-8 burns expensive and scarce Avgas fuel.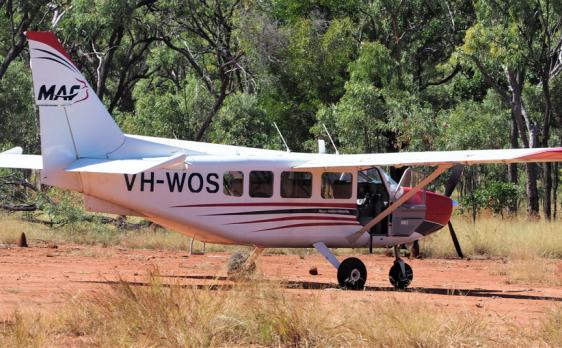 Fleet Facts
Cruise Speed
120kts (222km/h) at 10,000ft
Range
730nmi (1,352km, 840miles)
Quote
The GA8 Airvan is well suited for the type of operations MAF performs in Timor-Leste, namely medical evacuations. The large doorway opening into the main cabin is convenient for loading and unloading stretcher patients with relative ease. The cockpit has a well organised, ergonomic layout and the large pilot and co-pilot side window affords a great view of the constantly changing scenery out of the office window.
Jason Job, MAF Pilot
Cessna 208 Amphibious Caravan
Our C208 Amphibious Caravans are based in Bangladesh.
Designed to operate from both land and water, the aircraft is based upon the standard short Caravan and can carry a maximum of nine passengers. In water-logged countries like Bangladesh, the ability to land almost anywhere on the river network is hugely beneficial.
Wipaire-manufactured floats have been added, which feature retractable wheels and water-rudders, and the tail unit features secondary vertical stabilizers to improve directional stability when fitted with floats.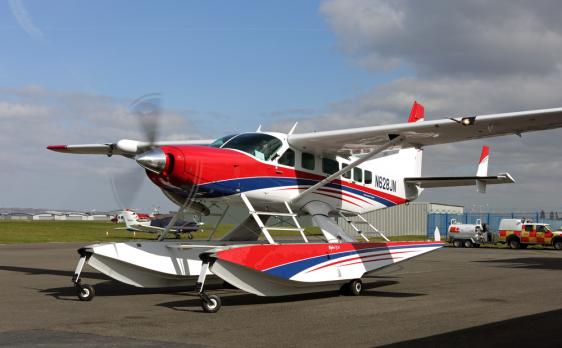 Fleet Facts
Crew
2 (pilot & loadmaster)
Capacity
8 passengers (standard)
Cruise Speed
150kts (278km/h)
Range
1,000nm/1,852km/1,150miles (with a fuel reserve of 1.5 hours)
Quote
In Bangladesh, with over 8,000km of rivers, and with the monsoon season submerging half of the country underwater for four months out of the year, the seaplane is an amazing tool to help so many isolated people in need.
Chad Tilley, MAF Pilot