Image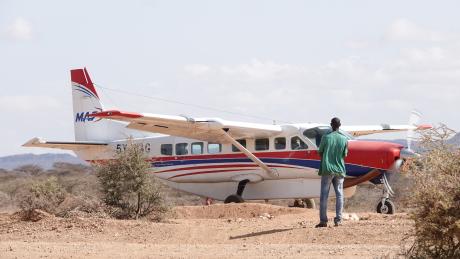 Pastor Francis standing by the Sesia airstrip as the plane landed. - Photo by: Jacqueline Mwende
Francis has been ordained as a Free Will Baptist Pastor and is leading worship gatherings and teaching the word of God with others in the community. He is married with six children. Here he shares how he began finding purpose when he worked on clearing the airstrip that MAF uses at Sesia.
Before I received Jesus Christ as my Lord and Saviour, I was irresponsible and a drunkard. I neglected my wife and children. Every coin that landed on my hands, went straight to the bottle. One of my children suffered chronic ear infections but I could not afford to pay for treatment. Her health had deteriorated over time.
One day I brought my daughter to Amanda and Eddy in the company of my wife hoping to get her treated. At the time, I did not know Jesus, but I was hoping to find medicine for her at their clinic. Amanda asked me what was wrong with my daughter, and she also got concerned upon looking at my wife. My wife has suffered epilepsy for much of her life. She checked her eyes and nails and told me that my wife was also anaemic. Amanda treated them and we left for home.
Amanda advised me to add green leafy vegetables to her diet to increase iron in her body, but I still couldn't afford it, I had no money. She said, "God will provide."
Image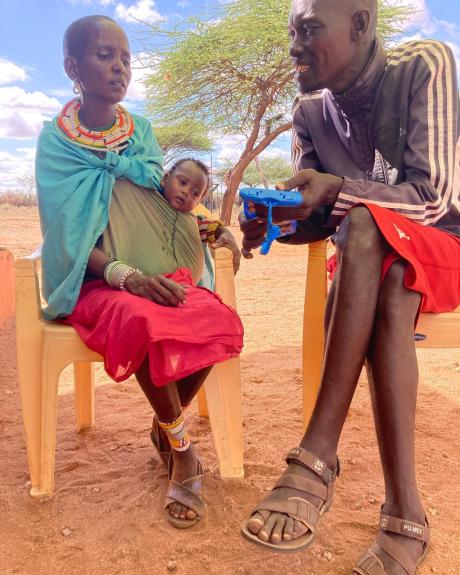 Pastor Francis sharing the gospel of Christ with a woman in Sesia. Photo by: Amanda Simmons
The following day I came looking for a job opportunity at Eddy's to help with clearing the land for the airstrip. I started learning the word of God from them and it changed me. One day Eddy invited me to a four-day seminar where we shared the word of God and I got baptized, receiving Jesus Christ as my personal saviour.
During the seminar, I shared about my wife's illness, and we started praying towards her healing. "It's been three years since my wife got another epileptic episode, indeed God heard our prayers and healed my wife."
I no longer walk in fear because I have Jesus' authority and power in me. I am a child of God and his servant. My family is a clear example of how God works. We lean on His word, and it has really changed our lives.
Image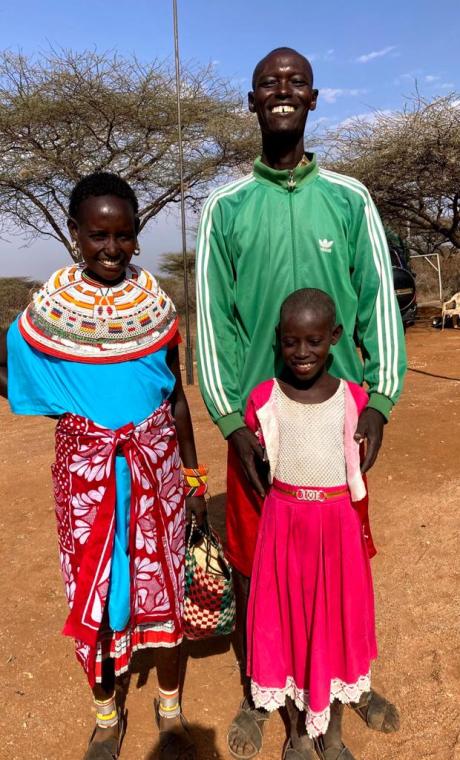 Pastor Francis with his wife and daughter Saliyah who was very sick. - Photo by: Amanda Simmons
Story Written by: Jacqueline Mwende