Image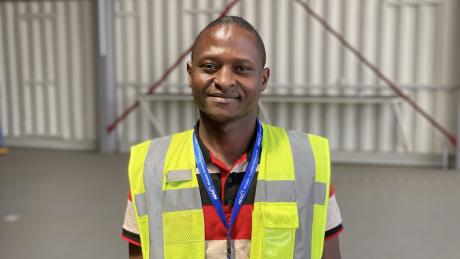 Jenny Davies
Licenced Aircraft Maintenance Engineer Brian Korombori recently joined the team in Juba from MAF's sister programme in Kenya. He brings a wealth of experience and skills.
Brian first encountered MAF at an aviation college in 2009: 'I completed my high school in Baringo County, Kenya in 2007 and joined an aviation college in 2008. One day in 2009, we had a career talk from an engineer at MAF. It was the first time I heard about MAF.
'I asked if MAF would accept me for a placement. I was encouraged to apply, although unfortunately, it was too late for that year. The following year I applied again and received a rejection letter. A year later I applied again attaching the rejection letter with the application and was finally accepted for a two-month placement in 2011. 
'The chief engineer at the hangar, Henry Oketch, was very happy with my work, so he called me many times to assist on contract. When Henry left, I didn't get any more contracts, so I found work elsewhere.'  
Image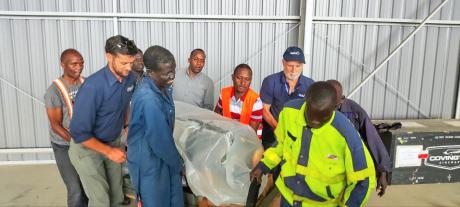 MAF
After a few years developing his skills in commercial aviation schools, Brian returned to MAF in 2017 as an aviation technician. With help from MAF, he began the process of becoming a licensed engineer. Six years on, Brian's hard work and dedication has paid off and he is now fully licensed. 'I told myself, I will never relax until I've got all of my licenses,' he laughs.  
Becoming an aircraft engineer takes natural ability, exceptional attention to detail and commitment. So, what advice does Brian have for anyone who might want to follow in his footsteps?  
'If you want to become an engineer, it is very possible. It takes a lot of persistence and patience. To progress, you'll have to understand the systems and be willing to build your experience. Also, you need passion for the job.
'Most of all you must be willing to learn,' Brian says, emphasizing this point. 'MAF is where my experience has developed. One of the things I learned in MAF is that if you don't know something, you don't know. If you don't know something, you must ask!'
Brian has joined the team in Juba at an exciting time. The fleet is expanding, flight hours have increased to meet the growing demand for flights. He is excited for the challenge as he works to set up the hangar as a maintenance base licensed by the Kenyan Civil Aviation Authority. His current tasks include making an inventory of the tools and spare part storage areas.
Image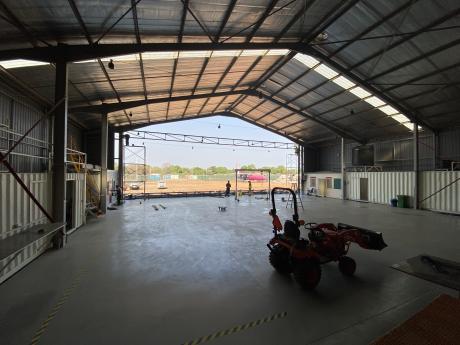 Jenny Davies
'Helping set up the hangar as a maintenance base and preparing it for inspection and audit is very interesting. I really enjoy starting up something new. The new hangar is beautiful! Brian says appreciatively.
'Before we had the hangar in Juba, all maintenance had to be done in Nairobi, the plane had to be flown out and it would take a lot of time and fuel. Having a plane grounded even for just two or three days means we are not able to serve people. My presence here will actually reduce that ground time.'
Brian is happy to be working with support from teams in both Kenya and South Sudan. 'We have a very nice team of staff in Juba, and I still get to work a lot with my colleagues in Nairobi who have assisted a lot with setting up the stores.'  
'I arrange my time so that I can meet the planes when they return from flying. When the pilot sees something which isn't working nicely, they report to me. I can do running repairs and fix minor problems as they arise to keep them serviceable. Personally, I like fixing planes. When I see a plane flying that I've helped to fix – I just love it!'
Image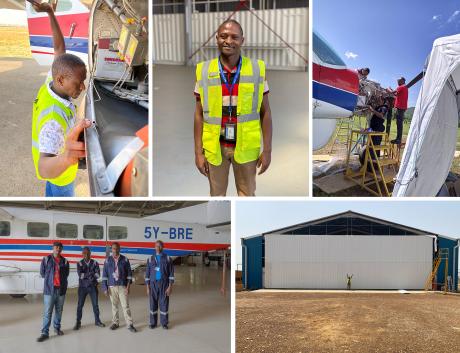 Various - MAF