Image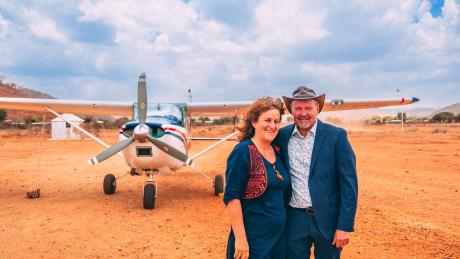 Pastor Peter Franz and his wife Rebekka. - Photo by: Peter Franz
Meet Peter Franz, a pastor, and a pilot whose heart is deep-rooted in church planting and discipleship.
The Kenya-born evangelist has followed his father into mission work in Africa and continued the family's passion for aviation, which makes MAF a natural partner.
Peter owns a Cessna 182 aircraft which he uses for his ministry work to spread the Gospel. The talented team at MAF Kenya service Peter's plane and previously serviced the Cessna 180 owned by Peter's father.
But it's not just about keeping the pastor's plane flying, MAF aircraft have also flown their teams to isolated communities in countries like Northern Uganda, South Sudan, and Kenya.
"MAF Kenya has kept me in the air because of the professional maintenance services they have carried out on the aircraft over the years," Peter said.
"We also use MAF to fly our teams in various parts of Kenya and South Sudan for evangelism, saving us so much time on the road."
In Kenya, Peter and his wife Rebekka took over his father Martin Franz's ministry to work among the Turkana people in June 1988, soon after his father left for Uganda. It was shortly after his parents moved to Kenya and settled in Awasi, Nyanza, in 1960, that Peter was born. 
Peter recalls his first experience as a teenager while accompanying his father on the road to Turkana for ministry.
"It took us at least 12 hours on rough roads to reach Turkana from Eldoret and even longer if we pulled a trailer full of building materials. Many times, we had to drive through swollen seasonal rivers," Peter said. "The roads were distant and not secure, and It is for this reason, my father saw the need for having an aircraft to support his ministry work."
Peter has followed his father's efforts to plant churches and support upcoming leaders. Currently, there are over 80 churches spread out in different parts of Turkana County as locals have embraced the Gospel.
Image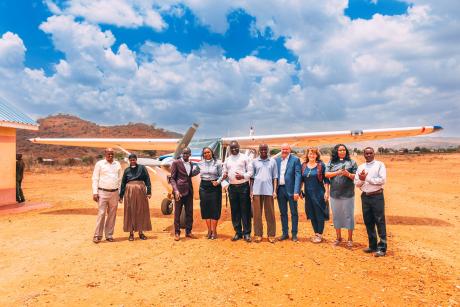 Pastor Peter receives a warm welcome by church leaders in Marsabit. - Photo by: Peter Franz
Recently, Peter spread out his ministry into Marsabit County, where he organised peace festivals in Moyale and Marsabit to allow different people to come together and worship. Many non-believers gave their lives to Christ. 
MAF Kenya Chief Engineer Peter Mburu shares his delight about the partnership that has helped change many hearts.
"It is very satisfying to listen to Peter Franz as he narrates how the aircraft has made it easier for him to do the ministry work, saving him three days of road travel and giving him three hours of flight to access the remote areas," he said.
"I also feel we are the ones keeping him in the air and we strive to make sure his aircraft is well maintained and that his certificates are up to date for him to continue preaching the Gospel."
Image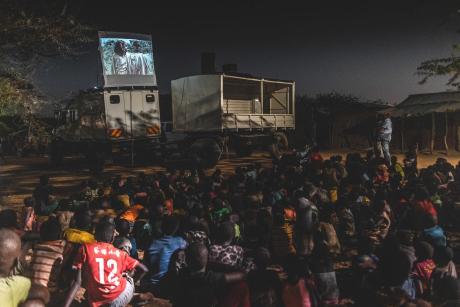 Teaching the word of God by showing the Jesus Film in Turkana County. - Photo by: Peter Franz
In Eastern Equatorial South Sudan, the ministry work is set up at a place called Naliel among the Toposa people who were considered unreached in 2018. The Turkana Bible is used to spread the gospel of Christ among the Toposa people who have the same dialect. A big challenge lies in the literacy level, so they have introduced solar audio Bibles which have the books recorded in the local language.
People often sit under the shade of a tree and listen to the audio Bible. Later that night they will attend the fireplace fellowship where people will congregate to share what they learnt amongst themselves.
Image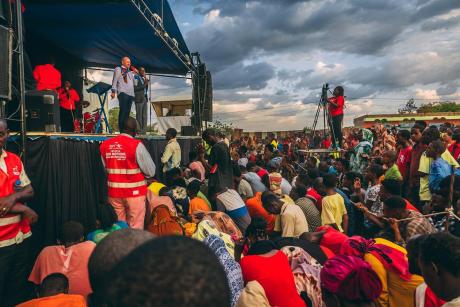 Pastor Peter Franz preaching the gospel of Christ during the Peace Festival in Marsabit. - Photo by: Peter Franz
Written by: Jacqueline Mwende
Photos by: Peter Franz