Image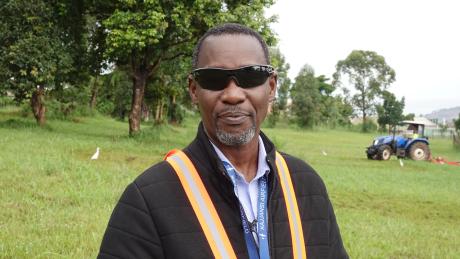 Photo Credit: Damalie Hirwa
Former Uganda national football team goalkeeper Michael Mukasa has been using his gifted hands for twenty-four years to help MAF Uganda passengers at Kajjansi airfield
Having joined the organisation on a three-month temporary assignment to maintain the newly acquired airfield in August 1998, Michael fell in love with aviation and has never looked back.
"When I came to Kajjansi, I looked at the aeroplanes and they excited me. There was only one gate entry to the airfield then, but we currently have three. The office area was a big bush, but we started growing from one hangar to another," Michael recounts.
Mission Aviation Fellowship opened a programme in Uganda at a critical time in 1986 when civil conflict had ended. Starting out with flights from Entebbe airport, it was a relief when the government allowed MAF to operate an aerodrome, not so far away from the main Entebbe international airport, south of Kampala.
"Managing our own aerodrome came with a lot of advantages. Things became easier to handle here at Kajjansi than when we were still in Entebbe," Michael said.
As a footballer, Michael played for SC Villa, one of Uganda's leading clubs. A coach believed he didn't have the height to be a top goalkeeper, but when a spate of injuries gave him a game, Michael seized the opportunity with both hands.
His bravery is fondly remembered by fans, as Michael helped SC Villa achieve runners-up in the 1991 Africa Club championship and the 1992 CAF Cup. He went on to represent Uganda's national team, the Cranes.
Image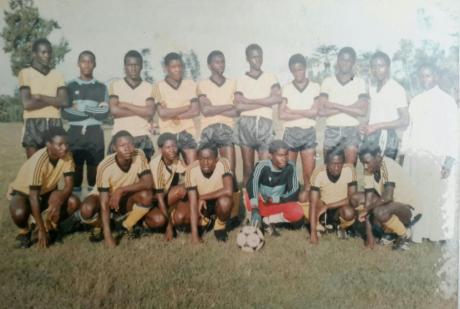 Michael Mukasa
Michael is thankful for his MAF team's willingness to show flexibility whenever need arises. The blend of cultures and Christian identity among the team members is also a great motivation. Michael says he is at Kajjansi in obedience to God's call.
"My satisfaction comes from seeing planes take-off safely every day" the tone in his voice as he expresses his motivation with a big smile on his face is priceless.
The future at Kajjansi is bright. Michael looks forward to a time when the airfield will be expanded and registered as a port of entry and exit. One of the most exciting events in the history of the airfield was the opportunity to fly Princess Anne in October 2022.
"Flying all these high-profile people raises our profile as an organisation. Flying Princess Anne last year was a very exciting event. We put a facelift on the facility in preparation for her twin flights."
Away from the airfield, Michael loves farming, having done agriculture in school, but one thing that Michael misses is playing the piano as he used to many years ago in Watoto church, then Kampala Pentecostal Church.
The father of five named his youngest child Chesley, after aviation hero captain Chesley Sullenberger who landed his passenger plane on the Hudson River after it struck a flock of geese in the US in 2009. Captain Chesley saved the lives of 115 passengers onboard. Having represented his nation on the football pitch, Michael encourages MAF supporters, especially those abroad, to visit Uganda.
"We are truly grateful for our supporters; we wouldn't be in a position to do this work without them. This is an expensive infrastructure to manage. But we also invite them to visit Uganda, God has given Uganda the best weather in the whole wide world," he says.