Image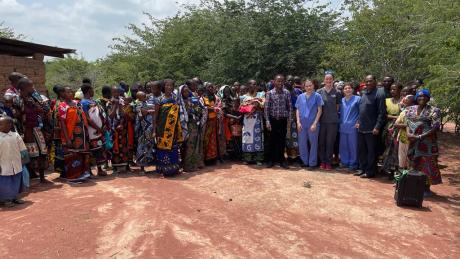 Mothers pose with the medical and evangelist during a mobile clinic at Dabia. - Photo by: Peter Griffin
Hundreds receive help, hope and healing after a MAF flight landed in Dabia and Mahaka.
MAF Tanzania provides transport to nurses and doctors monthly to access the most isolated communities where there are no medical centres to provide medical care to mothers, children, and pregnant women.
MAF Pilot Peter Griffin flew a team comprising three English trainee doctors and three nurses from the Kilimatinde hospital to the far-flung areas of Dabia and Mahaka where each had a day-long remote clinic serving the local community. As the medical teams serve the local communities, the trainee doctors learn from them. On board was a team of three evangelists and a pastor from churches in Dodoma who shared the gospel of Jesus Christ while the clinic was running.
Different types of vaccinations are given to children among them are polio, BCG, measles, tetanus, IPV and DPT. The pregnant women too are observed, given folic acid supplementation which helps with the development of the babies. Their weight is monitored, and anti-malarial drugs are administered to protect them from getting infected with Malaria which could have adverse effects on the unborn child.
From the clinic, 300 patients were seen. 240 of them were returning for a follow-up check-up after attending a different clinic at the beginning of the year where 244 benefitted from the medical care services.
Image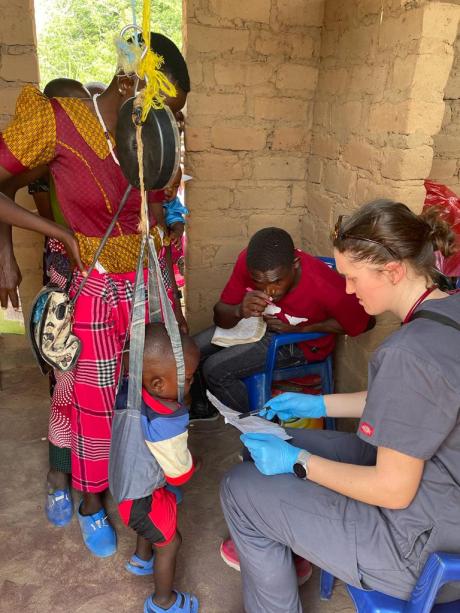 One of the nurses monitors a child's weight during the clinic. - Photo by: Peter Griffin
Accessing the nearest medical centre in Kilimatinde which is about 30 kilometres or more would take the women a full day or more walking with their kids strapped on their backs under the scorching sun – what a gruesome journey! Instead through the MAF flights, nurses can access these locations and start tending to the patients in approximately fifteen minutes ensuring no one is left unattended.
MAF Pilot Peter Griffin said that the presence of a MAF flight in these isolated communities gives hope to the people assuring them that help has come.
"MAF's impact is twofold in these isolated communities because we fly in evangelists and church leaders to meet the spiritual needs of the people as well as medical teams to bring in medical care to the children, mothers and pregnant women," he said.
"It is very satisfying to know we can help the people in both ways."
Written by: Jacqueline Mwende