Image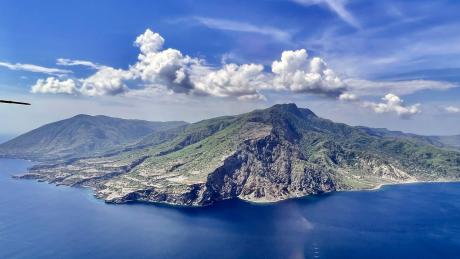 Captain Ping Domtta
Maddog Adventures flew with MAF to Atauro Island to develop ecotourism.
A team from ecotourism operator Maddog Adventures flew with MAF to Atauro Island to collaborate with local people to promote tourism activity and preserve historical sites.
Regular MAF flights to Atauro Island from Timor-Leste's capital Dili are helping people overcome isolation by embracing economic opportunities and Maddog Adventures aims to support that growth.
Image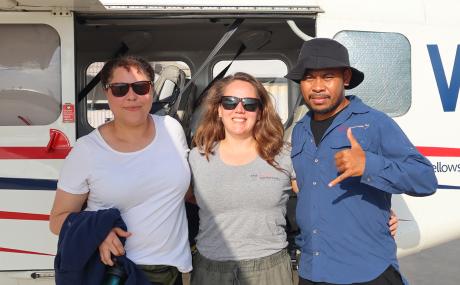 Lobitos Alves
A team from ecotourism operator Maddog Adventures: Cleo, Liesel and Robinson
"We are going to Atauro Island to meet the local people who can collaborate with us and become our dive guide," said Robinson Martins, Maddog Adventures tour guide.
"Our upcoming tourism activity will be hiking to explore the historical sites where, during World War II, Japan and Australia clashed in Timor-Leste, which involved many Timorese people who suffered and died."
He said MAF flights were essential to their efforts to work with local operators and bring economic growth to Atauro through tourism.
Image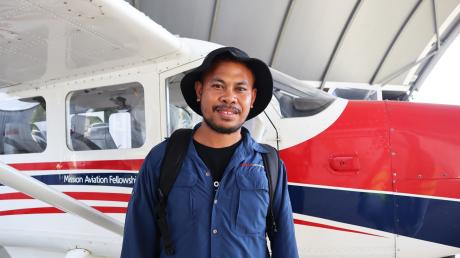 Lobitos Alves
Robinson Martins, Maddog Adventures Tour Guide
"I'm truly proud of MAF's presence here in our country because they have really helped us as tour operators by providing accessible and feasible air transportation with high standards for safety guaranteed during our flight," he said.
"We would like to establish our partnership with MAF so that in the future we can bring our international guests to explore Atauro Island, and MAF can help us provide air transportation."
Atauro Island is one of the most popular tourist destinations islands in Timor-Leste, located north of the capital of Dili.
This island is well known for its natural beaches and mountains, beautiful reefs under the sea with colourful of fish, and the friendly environment by local people.
Image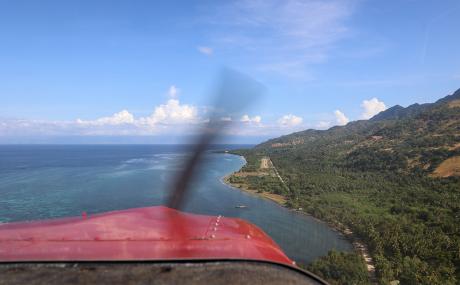 Annelie Edsmyr
Atauro Aistrip
In 2022, Atauro Island was nominated for wildlife conservation and ecotourism by the Green Destination Organisation.
MAF's regular schedule includes flights to Atauro Island three times a week, every Monday, Wednesday, and Friday.
"For all my fellow Timorese, do not be afraid to take MAF's plane for your travel around the territory of Timor-Leste, and let us cooperate with them to the develop tourism sector and bring more tourists to explore Atauro Island as their tourism destination," he said.
Author: Lobitos de Jesus Alves