Image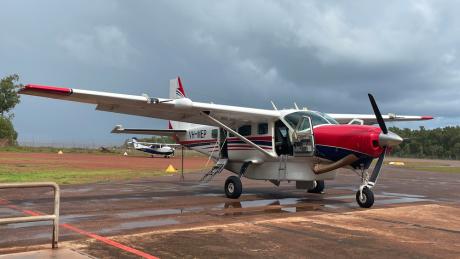 Picture: Sean Atkins
Miyalk Domestic and Family Violence Shelter uses MAF planes to help women fleeing domestic and family violence in Arnhem Land
When a woman in Arnhem Land needs to flee domestic and family violence, one of the first calls Megan Pettitt makes is to Mission Aviation Fellowship.
The manager at Miyalk Domestic and Family Violence Shelter has MAF's Arnhem Land shuttle (RPT) timetable close to her desk and the phone number always handy.
Her office is at the refuge in Nhulunbuy where women and their kids find safety from domestic and family violence and receive support to help them plan their next steps.
Image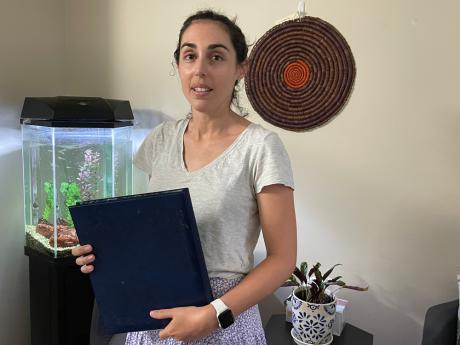 Picture: Sean Atkins
Miyalk Domestic and Family Violence Shelter manager Megan Pettitt.
"If it is urgent and we cannot wait for an RPT flight, we will call MAF," Megan said. "We'll let MAF know we are attempting to support someone in community and it is too dangerous to wait for the next RPT, is there any chance we can get a charter flight organised?
"MAF has supported us by organising a charter to drop a client off in a homeland, stop in another homeland and pick a client up on their way back. We are sometimes able to coordinate with the police to facilitate and provide on the ground support to achieve a safe transfer the flight.
"For some women, to actually get here, they know that their life has been saved."
Miyalk does valuable work in Indigenous communities around Arnhem Land to support women where they want to live, closest to family and cultural connections.
But when a woman has to leave in a hurry, Megan and the team know MAF can be relied on. With regular flights around Arnhem Land and aircraft capable of landing at isolated airstrips, MAF is the only organisation that provides such a quick route to safety.
"That's where we really rely on MAF, when we do get calls from other communities and there's a referral and someone needs to get out as soon as possible," Megan said.
"We'll jump on the phone to MAF and say 'Hey have you got anything going' and generally you guys are absolutely incredible. You'll make a plan and we're able to support that client to get out and come and stay here.
Image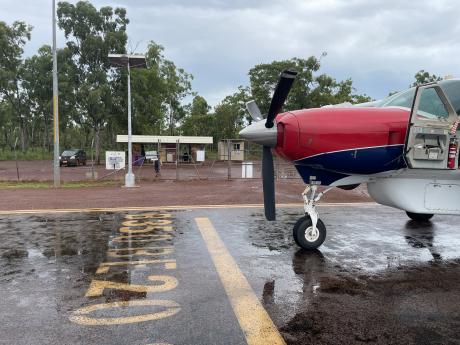 Picture: Sean Atkins
"Sometimes, it's also about providing support to relocate survivors to a safer community. If a woman and her family arrive from one community and after some time and case work with that client they identify there is another community they would like to go to that is safe and supported then we can support them to get there. We are a crisis and short-term accommodation and therefore we work with clients to identify where they would like to go after MDFVS that is safe."
At MDFVS, which is funded by the Northern Territory and Australian Commonwealth governments, women and their families can get support from case workers with self-identified needs and goals through wellbeing, DFVP, outreach, and children's and families programme. Help may include education and awareness, parenting support or budgeting.
"For a lot of clients, when they are thinking about getting out in such an emergency, they are thinking more about the here and now – 'I need to protect myself, I need to protect my kids, I need to get out'. Then you start future planning," Megan added.
"There is a huge amount of trauma and heightened emotions in times of distress and fear. Only once they are here, and they can make cup of tea and rest, do they start to feel safe and supported to start thinking about what's next."
The team at MAF Arnhem Land make every effort to send a plane whenever the call comes. It's the backing of generous MAF supporters that maintains this lifeline.
"They are always super willing to help, always very quick to respond because they understand it's an emergency, they've been absolutely incredible," Megan said.
"We don't have the resources to pay for charter flights weekly, so to have MAF's support means that we are able to get people out of the community and get them back to safety."