Image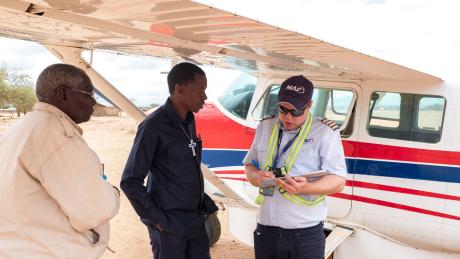 Photo by: Jean Bizimana
A MAF flight carrying evangelists to a remote north-eastern airstrip was cause for special celebration when it resulted in Kiyapi – a 'traditional' healer – receiving salvation!
Thousands of MAF supporters will know the name Elisha Moita. He's been spreading the Gospel in Tanzania for many decades, and he loves flying with MAF.
'Evangelists arrive within a short time,' says Elisha, 'and are still energetic to preach the Good News.' It's quite likely that he's the most frequent flyer in our entire history. As Head of Malambo Bible College, Elisha was among the evangelists arriving on that flight to the isolated village for a three-day mission to share the Gospel of Jesus Christ.
Image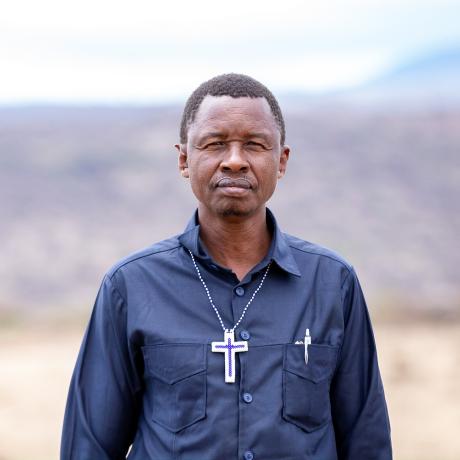 Evangelist Elisha Moita, the head of Malambo Bible College. - Photo credit: Jean Bizimana
'The Maasai believe that the charms of traditional healers can protect them from life's adversaries and heal the sick,' Elisha explains. 'Many people visited Kiyapi for consultations and he received payment for his services.'
But, after Elisha visited Kiyapi in his home and taught him about God's Word, the traditional healer made the wonderful decision to shun his trade, surrender his life to Christ and come to faith.
What a miracle!
''I am ready to come to Jesus, receive Him as the saviour of my life, and leave my old ways,' were the joyful words used by Kiyapi.'
Word spread quickly that Kiyapi was now a Christian. Friends, family, and the community as a whole were amazed by this great transformation. Elisha expressed his deep joy with these glorious words, 'Jesus is winning. It doesn't matter how bad you are – anyone can receive salvation and the love of Jesus Christ.' 
With every flight to the village, Elisha will teach Kiyapi more about God and strengthen his spirituality before setting a date for his baptism. Kiyapi has already made his first appearance in church where everybody sang in praise at his miraculous transformation.
Image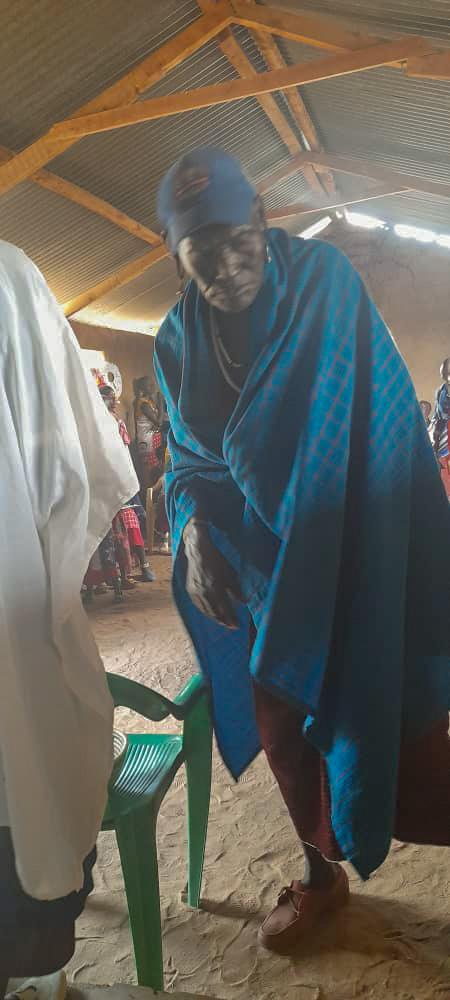 Kiyapi's first appearance in church for a service. Photo by: Elisha Moita
Story by: Jacqueline Mwende