Image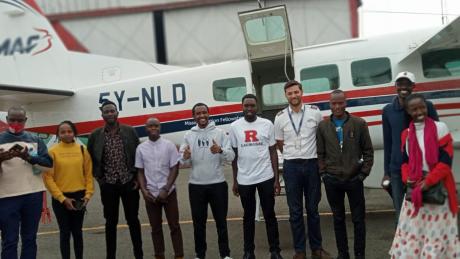 Photo by: CITAM
Hundreds of camels, goats and sheep were cared for during a mission trip to nomadic communities in northern Kenya
MAF Kenya flew a team of evangelists, and medical and veterinary doctors from CITAM on a mission to share the gospel of Christ and attend to the livestock of the nomadic communities up north.
CITAM stands for Christ Is the Answer Ministries, a local church in Kenya focusing on knowing God and making Him known through evangelism and discipleship.
Through veterinary clinics, it is easier for them to bridge the cultural barriers to reach people's hearts. While the animals receive treatment, the evangelists preach the gospel of Christ one-on-one and through Jesus Film shows using the Jesus' Film Pack, open-air meetings, schools ministry outreach and sports ministry. The trip to Kargi included 13 medical personnel and 11 vets reaching 3,000 people and seeing 670 people saved. About 800 people received medical treatment while care was provided to 5,441 animals including 295 camels, 2,686 goats, 2,300 sheep and 142 donkeys.
The mission team attended to the two stations simultaneously and was able to attend to 5,000 people in total, out of which 1,233 decided to give their lives to Christ. The medical team was also able to treat 3,717 people suffering from different ailments all while the veterinarians attended to over 32,230 animals including (camels, cattle, goats sheep, dogs, and donkeys).
Accessing medical care in these parts of the country is very limited for the people and their livestock and hence this was a very welcome initiative for the entire community, bearing in mind that the animals are a vital part of their livelihoods and that this treatment was at no cost to them.
Paul Kimanthi, the Finance and Administration Officer at CITAM, said the flights with MAF were crucial in helping the team reach these rural areas.
"We thank God for the partnership with MAF. In all these medical missions, they made sure the medical team and the vets arrived on time and ready to begin the mission," he said.
Image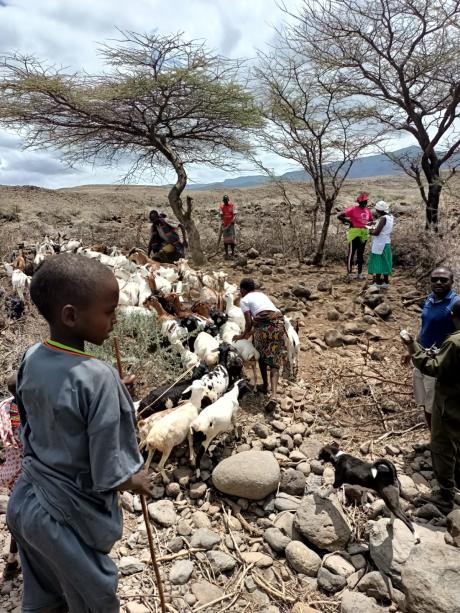 Photo by: CITAM
MAF Pilot Ryan Cuthel flew the CITAM missionaries from Nairobi to access Kargi in northern Kenya in only two hours, a journey that would have taken at least two days by road to reach the most isolated communities with evangelism through medical and veterinary camps. Travelling by road to the intended locations is hard, time-consuming, and dangerous, especially because of bandits and tribal disputes that keep on erupting from time to time.
Using MAF flights, the team can reach the most isolated communities fastest, safely and energized within two hours hence beating two to three days of road travel. Some roads are also impassable making the MAF flights the best option to access the isolated communities.
Image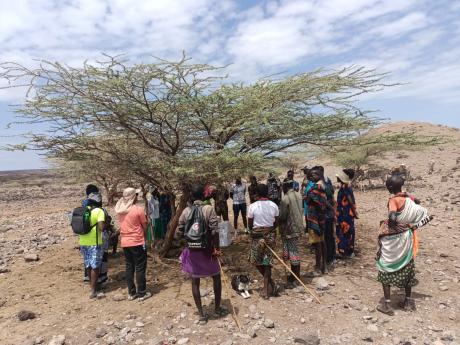 Photo by: CITAM
Image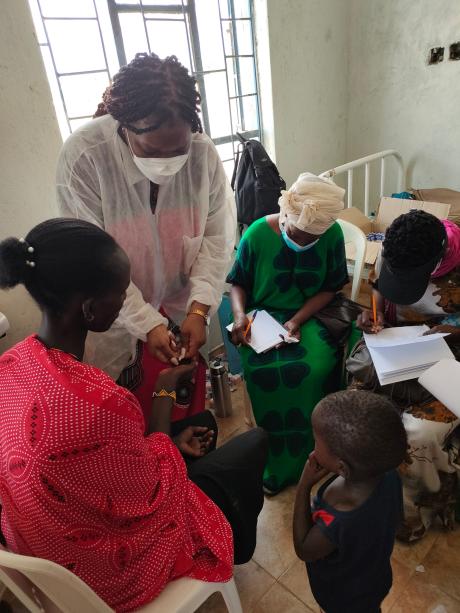 Photo by: CITAM
Story written by: Jacqueline Mwende