Image
Photo Credit: Damalie Hirwa
Mission Aviation Fellowship Uganda flew a team of health professionals who are saving lives by detecting ineffective medication reaching patients in Africa.
The group, led by the director for the German Institute for Medical Mission, Doctor Gisela Schneider, travelled from Kajjansi to Arua airstrip, to bring their work into the Democratic Republic of Congo.
Equipped with a portable laboratory, Dr. Schneider is dedicated to providing standards by testing medicines on the market in Congo, to verify their quality.
"During testing of medicines in the Congo one time we found a set of quinine medicine (antimalarials) that didn't have quinine at all. A child that had been administered with the drug unfortunately died due to malaria," Doctor Schneider said.
Doctor Schneider a missionary doctor has served in a number of African countries for 39 years. She attributes the low-quality drugs on the African market to weak regulation.
In Uganda, German Institute for Medical Mission works with the Uganda Joint Medical stores, among other health institutions. The organisations works with several other institutions across the African continent.
Image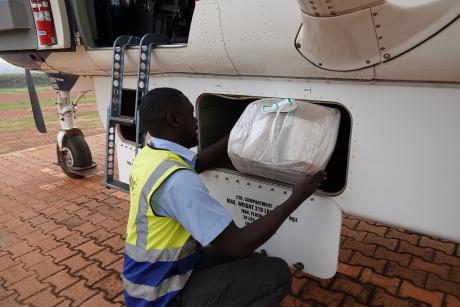 Photo Credit: Damalie Hirwa
Flying with MAF helps Doctor Schneider to save time. It would have taken her about two days if she had to travel to the Democratic Republic of Congo by road.
Image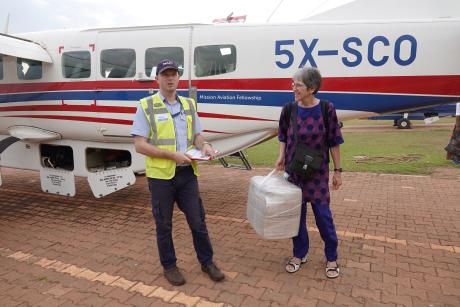 Photo Credit: Damalie Hirwa