Image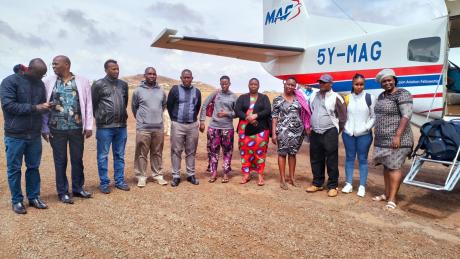 A team of eye specialists from Fred Hollows Foundation in Marsabit - Photo by: FHF
Hundreds of Marsabit and Moyale residents had their sight restored during a five-day free eye clinic in Northern Kenya
MAF Kenya provides essential transport to eye specialists to access isolated communities in northern Kenya to treat people suffering from eye diseases and visual impairment.
MAF pilots Sam Johnston and Reuben Vermeulen flew a team of eye specialists and surgeons from Fred Hollows Foundation (FHF) to Marsabit County Referral Hospital and Moyale Sub-County Hospital for a five-day eye clinic to offer free eye check-ups and treatment.
Over 2,350 patients with different eye conditions received treatment, and over 300 underwent sight-restoring cataract surgeries.
Catherine Jakaiti, the Program Manager of Fred Hollows Foundation, noted that the community and patients in Marsabit county have been undergoing great challenges in health and especially accessing eye health services due to distances, bad terrain, insecurity, and infrastructure in addition to the drought situation.
Image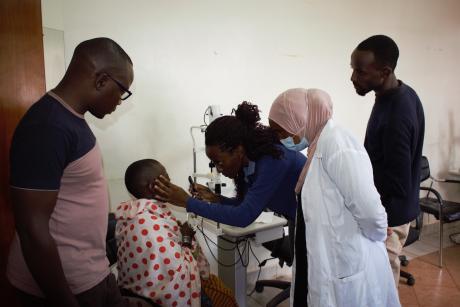 Eye screening ongoing at the Hospital - Photo by: FHF
"At the Foundation, we feel blessed to have an organisation like MAF that enables us to bring eye health services closer to the people. Hitherto this was believed to be an inaccessible county due to long distances," she said.
Marsabit County First Lady, Her Excellency, Alamitu Guyo Jattani, who also serves as the County First Ladies Association Chairperson, said she appreciated the work undertaken by development partners, especially in less prioritised programs like eye health.
Image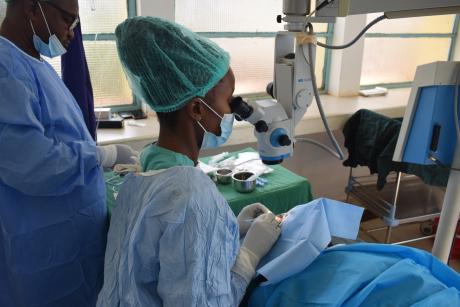 Ophthalmologists perform an eye surgery on a patient to remove cataract - Photo by: FHF
Liban Waqo, Hospital CEO of Marsabit County Referral Hospital, said continuous awareness creation is required to combat community perceptions that eye ailments were caused by cultural beliefs.
"We as a county government need to continue working together with organisations such as FHF and MAF to bring more of such needed services to our counties where many patients stay blind for years for lack of eye health programs," he said. 
"There are more patients within the county that suffer from blindness and visual impairment and therefore having more frequent eye camps will reduce the cataract backlog and prevalence of blindness in the county – Asante (thank you) FHF and MAF."
Image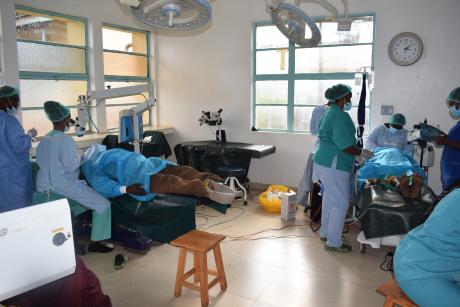 Ophthalmologists perform an eye surgery on a patient - Photo by: FHF
Galgallo Arero, a nurse at Marsabit County Referral Hospital, said eye camps are important to respond to the high demand.
"I am happy with the cooperation that we have with the MAF Kenya, the Fred Hollows Foundation and the Australian NGO cooperation Program (ANCP) as they will help us reach out to more patients in the grassroots to get treatment and help in eye health," he said.
Image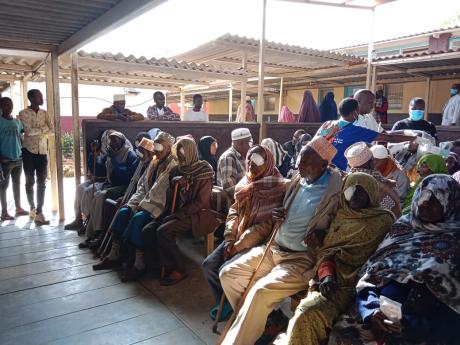 Patients sited at the lobby after receiving treatment - Photo by: FHF
Image
A team of eye specialists from Fred Hollows Foundation in Moyale - Photo by: FHF
Written by: Jacqueline Mwende
Photos by: Fred Hollows