Image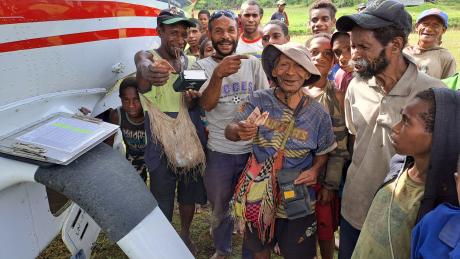 Kelly-Ann Wampai-Tua
As Kelly-Ann Wampai-Tua, wife of our MAF pilot Joseph Tua, was flying with MAF, she discovered new insights about people living in remote communities and learnt about the Bible Box ministry of our MAF operation.
This past week has been so amazing. I have never flown in a Cessna Caravan. This was my first time. It was amazing, and very interesting!
At times I looked around and it's like so small and I look outside and we're surrounded by clouds and I'm like, how is it possible that we're even flying in this little 'bus'?
Friday, we were on our way to Vanimo. We had two other stops.
The first stop was at a place called Munbil.
After the pilot, Mathias Glass, put the tail stand in, he advised us passengers to get off the aircraft. I walked around to see the place taking pictures. Then I turned back to the plane, and I realised a huge crowd on the left-hand side of the aircraft, which would be where the baggage would be unloaded. But I thought to myself, 'I don't think we loaded any extra cargo for anyone at Telefomin. So, why is everybody around?'
Then I came around the back of the plane approaching the huge crowd.
It was almost like a commotion.
'What's going on here?'
Image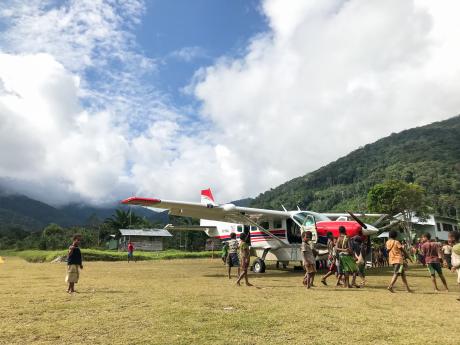 Kelly-Ann Wampai-Tua
I saw everyone bent over, looking down. Mathias was also squatting on the ground and he was pulling out something. He opened up a box, and I realised it was Bibles!
The people were so happy and excited to be buying Bibles. It was a really interesting and heart-warming sight to witness.
Image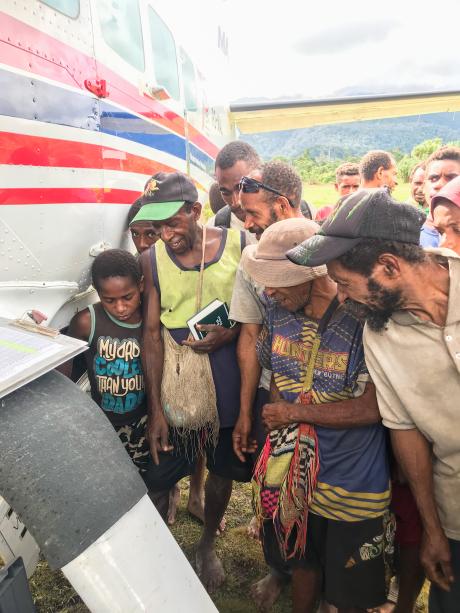 Kelly-Ann Wampai-Tua
When we were flying back and as I talked to Mathias, he told me that the pilots usually carry Bibles to sell to the people living in the rural communities.
I realised, that the people in the place we went to, don't have any road going in. I don't think there were any public services or businesses or something. I was just wondering where these people would have got their money from. I reflected on the prices of goods in Telefomin, where it is 15 Kina for a one-kilogram bag of rice and almost 20 Kina for a can of tinned fish. The people at Munbil just bought a Bible for almost the same price as food. They most likely would have saved their money, just waiting to be able to buy a Bible. I don't know...
But it was beautiful to watch. And I'm so glad I was able to witness that moment.
Image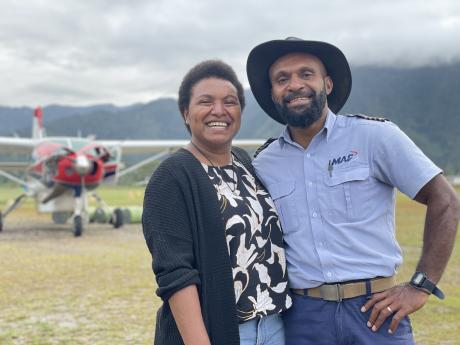 Mandy Glass
I recalled, that when Joseph started flying with MAF he would tell me stories about his flying adventures, and one of those stories was selling Bibles. It was nice to experience a small but significant part of what my husband's day to day work included.
It gave me a new insight into how services are brought to our rural communities. And it makes me even more grateful that MAF is able to reach these very rural communities of ours. If I hadn't flown with MAF, I wouldn't have known these places existed!"
Image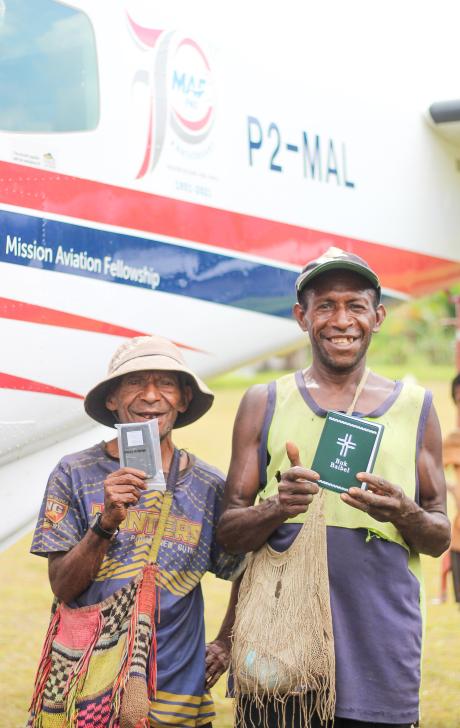 Kelly-Ann Wampai-Tua