Image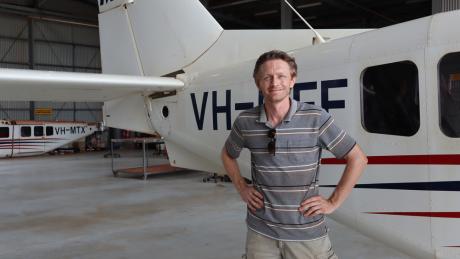 Picture: Sean Atkins
MAF pilot says his work with Pioneers focuses on Yolngu Christians taking the lead
Jaco Loenen swapped life in the Netherlands and England to fly for MAF in Australia's Arnhem Land, his other passion is to help Indigenous Christians share their faith in a way that is fits with their culture.
The pilot flies MAF planes between remote communities in this isolated part of the Northern Territory, transporting essential supplies, teachers, health workers and importantly offering vital travel links to local families.
Jaco and his wife Corrina devote much of their time to their work with Pioneers, an organisation that supports Yolngu Christians in the local church.
Image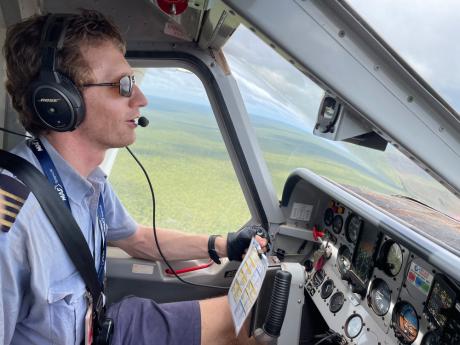 Picture: Sean Atkins
MAF pilot Jaco Loenen flying in Arnhem Land.
For them, it's the perfect combination since MAF's network of flights already serve areas in which Pioneers operates.
"Pioneers, as a global mission organisation, is effectively a church planting organisation that is focusing on unreached people groups. That's not the case in Arnhem Land, it's a bit different," Jaco said.
"It's not so much that Pioneers is setting up churches here, because there are churches.
"What Pioneers does here is partner with MAF, partner with other organisations, focusing on individual discipleship of Yolngu believers.
"Yolngu people are very spiritual. Stories in the Bible resonate maybe better with them than the western church, where the western church struggles sometimes to believe that miracles happen," Jaco explained.
"The supernatural is very natural to them because as they are very aware of the supernatural world. That part of Christianity is very much speaking to them, that's not an alien world."
Jaco and his family have been in Arnhem Land for six years. After a spell based in Milingimbi, they now live in Yirrkala, a short drive from MAF Arnhem Land's headquarters at Gove Airport.
Image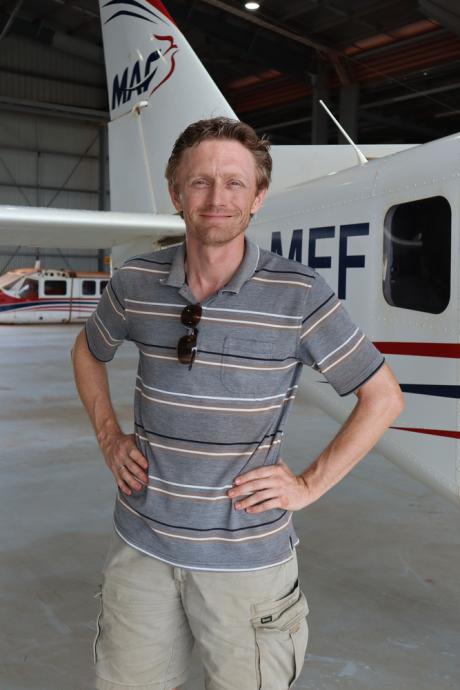 Picture: Sean Atkins
Jaco Loenen works with Pioneers to support Indigenous Christians in Arnhem Land.
From there, they maintain close connections with Pioneers teammates such as Prabhu, who also continues to work part-time for MAF from Elcho Island, and others across the Gove region who serve areas such as Lake Evella and Milingimbi.
For Jaco and the Pioneers team, the approach is about responding to the wishes of Yolngu Christians, mindful of a painful history where western ideas were imposed on First Nations people.
"There is a history and it's really good to be aware of. It's not a history Western people can be proud of, and the church has played a really shaming role," Jaco said.
"One thing to be aware of is that we, as Pioneers, we are not leading, we avoid standing in front of the church too often and encourage Yolngu leaders to take that role instead.
"We are here, and we are available if people want to know more, sit with people, hear their stories and pray together."