Image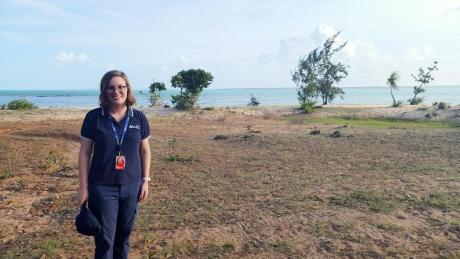 While she gets ready to fly for MAF in Australia, Melissa Higgins is making valuable connections in the community she will serve
Melissa Higgins is on course to become a MAF pilot in Arnhem Land, but she's already making a difference in the programme while working in a one-year role at the heart of flight operations.
A qualified pilot from the Qantas academy, Melissa moved from the relative comforts of the Sydney region to immerse herself in this isolated part of Australia's Northern Territory.
The innovative Mission Experience Placement allowed Melissa to get to know Arnhem Land while pursuing the additional training necessary to fly with MAF and raising financial support.
Image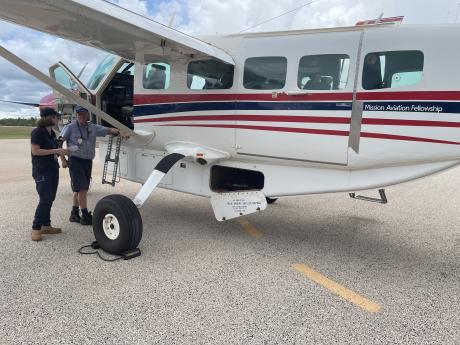 Melissa Higgins with pilot Joe Knighton in Arnhem Land. Picture: Sean Atkins
"They got in contact with me about the opportunity of being up here," Melissa said. "I wasn't confident that I wanted to join MAF, it sounded good but do I want to go for airlines or MAF? I wasn't completely sure where I wanted to be.
"It's just committing to 12 months, I can see what it's like, I can come join ops, it gives MAF a chance to get to know me as well and me a chance to see how things are in programme."
It's Melissa's passion to make a difference through flying, but she's enjoyed keeping her feet on the ground in the busy ops office – organising bookings, aircraft movements and schedules.
Image
Melissa Higgins joins a shuttle flight with pilot Joe Knighton in Arnhem Land. Picture: Sean Atkins
"After getting here, I fell in love with the place pretty quickly," she said. "I didn't know much about the history up here, the Yolngu people and how MAF actually can help in Australia and why we need to be here.
"I love ops, I do quite enjoy the planning and strategy behind it, I love having the background knowledge to help pilots with weather and situations where I can do extra things because I have the aviation knowledge."
Melissa's commitment to MAF and passion for flying has grown during her time in Arnhem Land, but it's the programme's heart for the Yolngu people that really touched her.
"That's the biggest thing I've noticed, the difference we can make and the impact we can have on people's lives," she said.
"People say 'you're nice to us' because we respect them and understand their culture. The Yolngu do notice it.
"When a pilot first moves here, normally they have to learn the culture, how to say the names of the airstrips, where things are, get used to the heat. Then you've got to figure out how to fly the plane and do all the paperwork, the computer stuff, there's just so much to pick up.
"Because of the time I've already had, I have an understanding of how to say the places, the computer software we use, I'm a little bit used to the temperature.
Image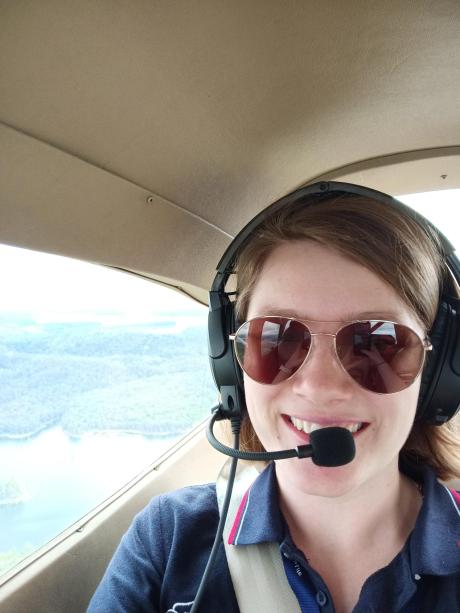 Melissa Higgins flies in Arnhem Land
Image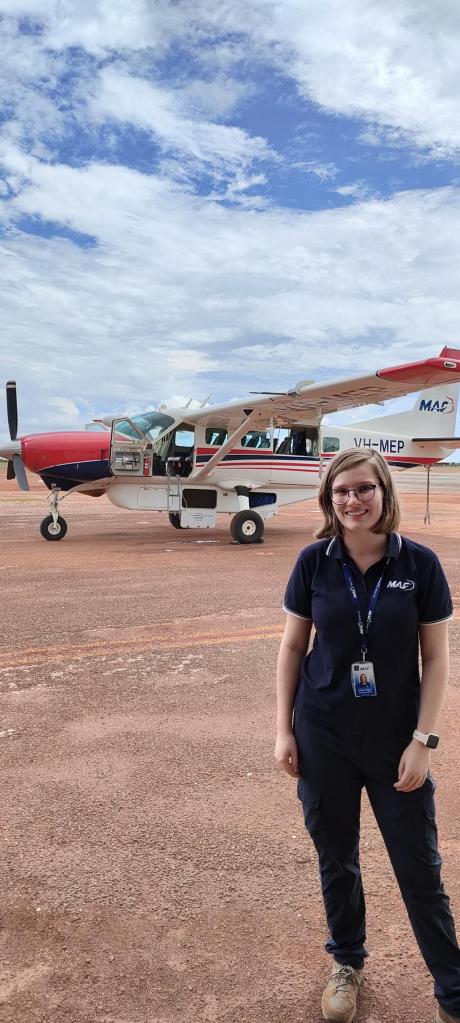 Melissa Higgins in Arnhem Land
"Flying is a mental game… I think the fact that I've got all this extra knowledge will help me to focus on flying when I come back to the programme."
Although she's loving her work at the heart of the flight operations room, helping Indigenous people in isolated communities travel for education, healthcare and family gatherings, Melissa is excited about the next steps which include further tests at MAF's Flight Training Centre in Mareeba.
"I feel very called to MAF and I'm very excited to fly in Arnhem Land and work here," she said.
Follow Melissa's progress and support her journey at maf.org.au/give/melissa-higgins or Flying to make a Difference on Facebook or Instagram